Real Estate Unlimited Guest Post – Luxury Real Estate: A Realtor's Perspective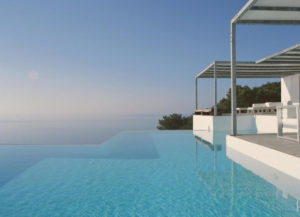 Photo Credit: Blog.dynamiclives.com
This post was contributed by Real Estate Unlimited, an agency serving clients in the Los Angeles area.
Real estate agents specialize – commercial vs. residential, vacation home vs. primary residence, urban vs. rural, condo vs. freestanding. Price is another example – selling a beachfront estate in Corona del Mar is a very different project from selling a downtown condo in Los Angeles. Luxury real estate is a niche market, and in this post, we'll give you an insider look at the special concerns that present themselves when an agent is working with clients to list or purchase a luxury property.
Quality and Quantity
Luxury properties tend to be much more costly, sometimes by millions of dollars, which means correspondingly high commissions and fees. Most real estate agents who specialize in luxury properties complete a smaller number of transactions over the course of the year. However, if a multi-million-dollar sale falls apart, months of hard work can be lost. Even worse, an agency may not have many other transactions in the pipeline to absorb the shortfall. On the other hand, when a property sells for more than its asking price, the difference can be a significant windfall.
Three-Hour Tours
Okay, maybe not quite that long, but luxury does tend to translate to a much higher square footage – often including spacious grounds that may even include highlights like tennis courts and pools. Luxury properties will also feature points of architectural interest, including unique historical and design features. This translates to longer and more elaborate tours for prospective buyers, which means that an agent will probably be able to schedule fewer tours in a given day.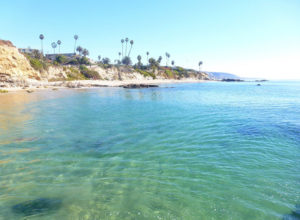 Photo Credit: Lagunacoastrealestate.com
Incomparable Value
Luxury homes typically aren't mass-produced by a single developer. Usually, they're designed by an architect and custom-built to client specifications. Buyers may be attracted to the work of a particular architect. They may even be captivated by a property's reputation or storied past – for example, if a home belonged to a celebrity. Agents must also account for assets like ocean or skyline views, lake or beach access, private roads, and history. How do these benefits factor in?
Quantifying Quality
How do you set the right relative value on something that's one-of-a-kind? Typical agent CMA measures are useless when determining the asking price of a luxury home because there will be few – or in some cases, zero – comparables. Custom amenities complicate the equation even further. Agents can do careful research on similar properties – even similar estates elsewhere in the country – but in the end, there may not be an example to follow. Client sensitivities also play into these questions – for example, sellers who own a custom-built luxury home may be resistant to the idea that their carefully-arranged amenities are "comparables."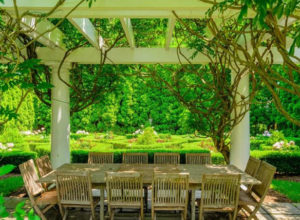 Photo Credit: Sothebysrealty.com
Extravagant Extras
Depending on the area and provenance of the home, there are inventory questions to consider. For example, sellers may own an impressive collection of heirlooms, imported furniture, paintings and sculpture, professional-grade kitchen appliances, custom-built exercise equipment, or other large installed furniture pieces. These can be strong advantages in the negotiation process, especially if prospective buyers have seen select items in situ during a tour or in photos. An agent may even want to seek professional advice from an antiques expert to get a sense of the value of these unique assets, or cultivate contacts among antiques and art dealers in the event that a seller will want advice.
Specialized Media Strategies
As with every market sector these days, marketing a luxury home requires a strong internet presence and cross-platform digital marketing materials. However, luxury property markets tend to be more specialized in terms of clientele, which means that it's even more important for luxury property agents to maintain an extensive network of contacts: other agents; past clients who may be prominent in their fields; attorneys; and high-end public relations professionals. Agents must also strive to maintain good relationships with past clients, since bad reviews can damage their standing in relatively small, insular client pools.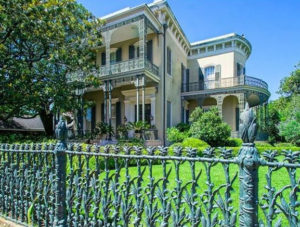 Photo Credit: Zillow.com
Front Page News
Luxury property sales can become a bona fide journalistic concern, depending on value, location, and the identity of current and past owners – which means that writers, reporters, and architectural photographers may be valuable components in a multi-front marketing strategy. Nowadays, bloggers and other amateurs can have a surprising amount of pull in terms of media, especially social media – look at the crossover appeal enjoyed by the sardonic author of McMansion Hell. Luxury real estate agents are much more likely to receive – and need to manage – "organic" publicity.
Luxury Lexicons
Marketing luxury properties also requires an in-depth awareness of luxury brands. Certain brands, including Miele, Philippe Starck, Wolf, Crestron, and Downsview are associated with style and high-quality craftsmanship and will therefore appeal to the high-end homebuyer. These brands help buyers identify the property with a certain luxury lifestyle and taste – and in capsule listings, they help signal that custom-built amenities like kitchen and bathroom features will also be stylish and opulent.
Many aspects of real estate are constant between markets – all agents rely on personal connection, market awareness, and community networks – but these are some of the ways luxury real estate agents have to build an expertise all their own.
About the Author: Real Estate Unlimited is a boutique real estate agency serving clients in the Los Angeles area, including the historic neighborhoods of Echo Park, Eagle Rock, Los Feliz, and Silverlake. Our digital marketing expertise and strong local connections combine to form an outstanding level of service for all our clients.
Save
Save